Star Birth Sparked at the Galaxy's Edge
By Ken Croswell
Published on Scientific American (April 4, 2014)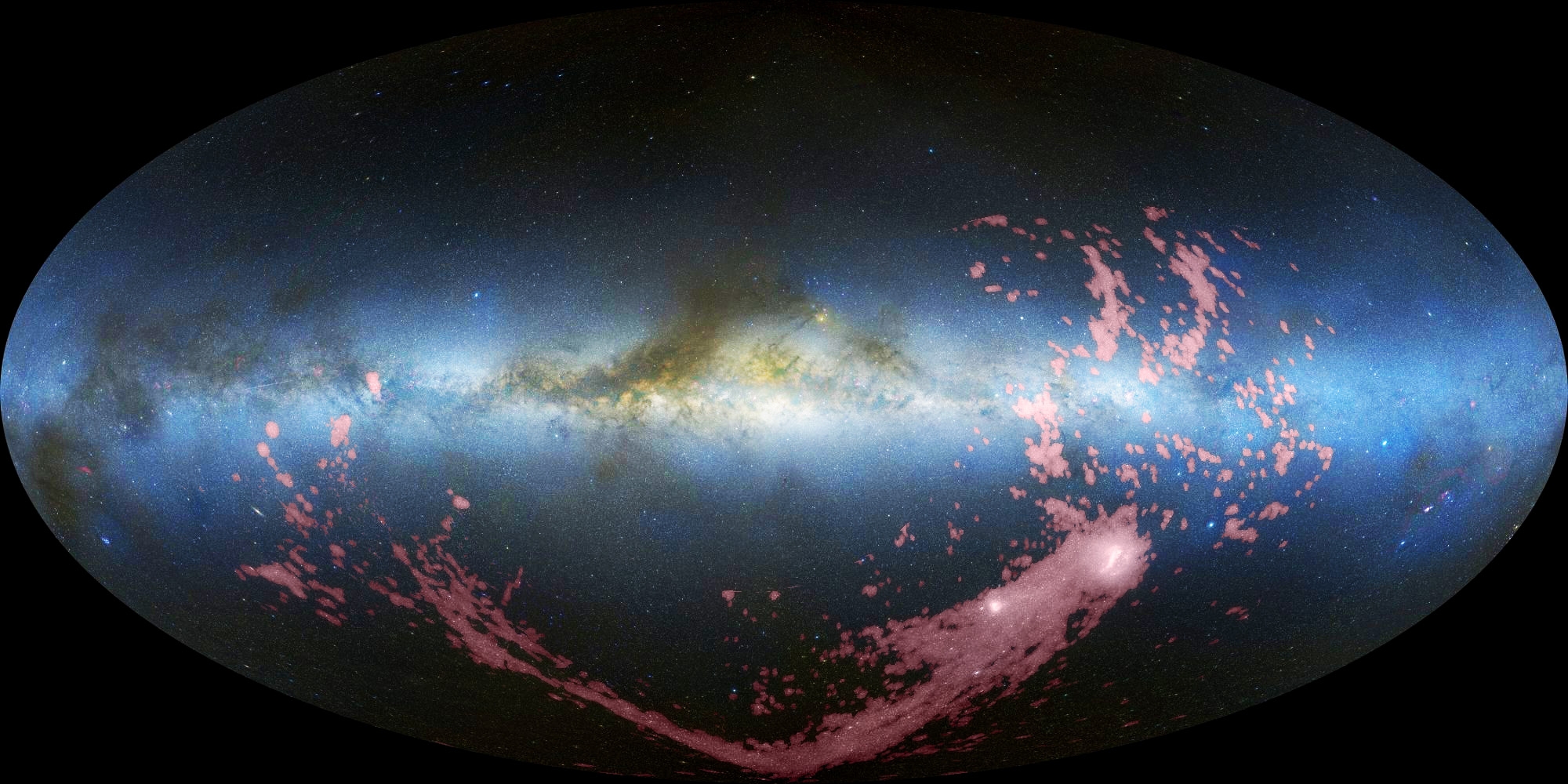 Credit: D. Nidever et al, NRAO/AUI/NSF/ and A. Mellinger, Leiden-Argentine-Bonn (LAB) Survey, Parkes Observatory, Westerbork Observatory and Arecibo Observatory.
For the first time, astronomers have detected stars in an enormous stream of gas shed by the Magellanic Clouds, the two brightest galaxies that orbit our own. Sought for decades, the newfound stars are young, which means they formed recently, while the Magellanic gas collided with gas in the Milky Way. The newborn stars offer insight into processes that occurred in the ancient universe, when small, gas-rich galaxies smashed together to give rise to giants like the Milky Way.
Read more at Scientific American.
Ken Croswell earned his Ph.D. in astronomy from Harvard University and is the author of The Alchemy of the Heavens and The Lives of Stars.
"An engaging account of the continuing discovery of our Galaxy...wonderful." --Owen Gingerich, The New York Times Book Review. See all reviews of The Alchemy of the Heavens here.
"A stellar picture of what we know or guess about those distant lights."--Kirkus. See all reviews of The Lives of Stars here.