Rainbow Whirlpools
By Ken Croswell
October 30, 2006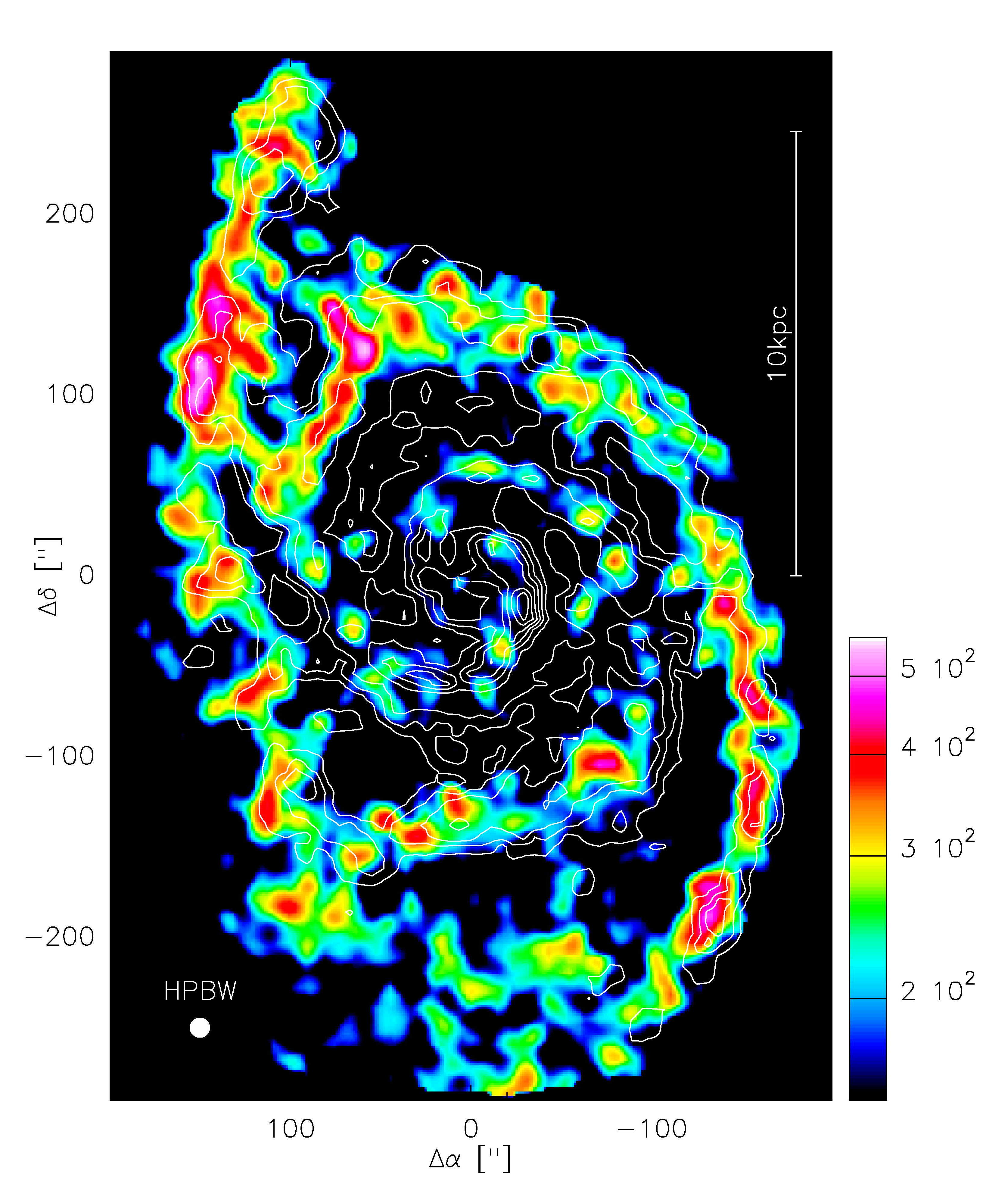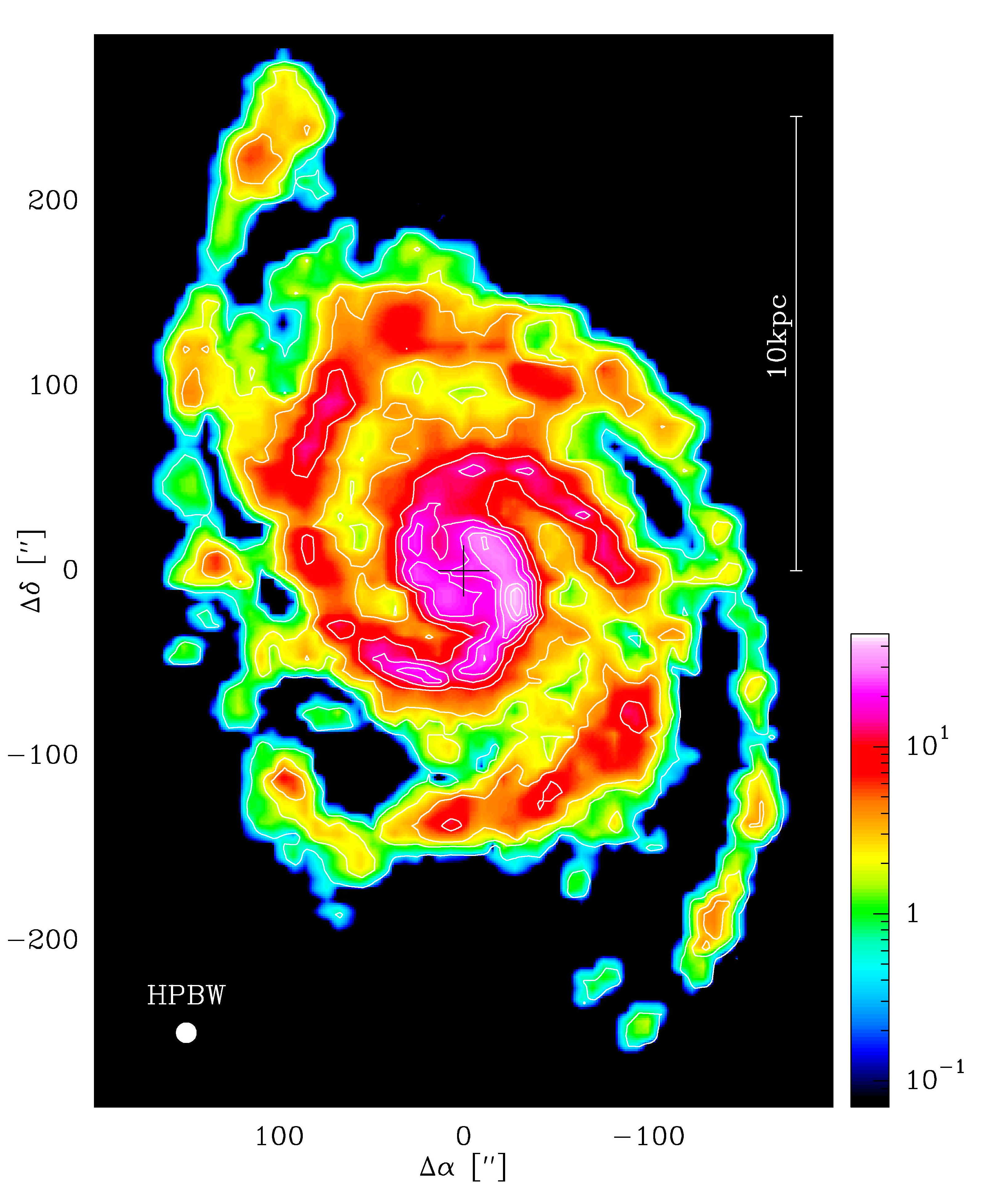 These two rainbow-colored images show the gas between the stars of the famous spiral galaxy the Whirlpool. Each image shows a different type of interstellar hydrogen, the most common element in the universe.
The first image displays the Whirlpool Galaxy's atomic hydrogen gas, which consists of individual hydrogen atoms. Such gas emits radio waves that are 21 centimeters, or 8 inches, long. Arnold Rots of the Harvard-Smithsonian Center for Astrophysics and his colleagues obtained this image years ago by using the Very Large Array in New Mexico.
The second image, which is new, presents the Whirlpool Galaxy's molecular hydrogen--two hydrogen atoms joined as H2--which is the form that interstellar hydrogen gas assumes when it is densest. Karl Schuster of the Institute of Millimeter Radio Astronomy in Saint Martin d'Hères, France, and his colleagues in Germany and Spain acquired this image by using a 30-meter radio telescope in Spain. The astronomers detected radio signals from interstellar carbon monoxide gas, which traces the molecular hydrogen.
In both images, magenta and red denote the densest concentrations of gas, while yellow, green, and blue mark lesser concentrations. As is well-known, the two types of gas exhibit strikingly different distributions: molecular hydrogen inhabits the inner region of the Whirlpool Galaxy, whereas atomic hydrogen dominates the outer regions. The same pattern also appears in other spiral galaxies, including the Milky Way. Schuster and his colleagues say the two types of gas are equally abundant at a distance of 13,000 light-years from the Whirlpool's center.
The astronomers estimate that the Whirlpool Galaxy possesses 1.9 billion solar masses of molecular gas. The Milky Way has a similar quantity. Because it is dense, molecular gas is the breeding ground for new stars, and Schuster's team estimates the Whirlpool converts 2.6 solar masses of its gas into new stars each year.
The Whirlpool Galaxy, or M51, is 25 million light-years from Earth in Canes Venatici, ten times farther than the Andromeda Galaxy. It was here that astronomers first detected spiral structure in 1845.
Schuster and his colleagues will publish their work in Astronomy and Astrophysics.
Ken Croswell is an astronomer and the author of Magnificent Universe and The Alchemy of the Heavens.
"Magnificent Universe by Ken Croswell is elegant and eloquent."--Kathy Sawyer, The Washington Post. See all reviews of Magnificent Universe here.
"One of the very best popular astronomy books in decades."--Keay Davidson, San Francisco Examiner. See all reviews of The Alchemy of the Heavens here.