Low-Oxygen Dwarf Galaxy Shows Us How the Early Universe Looked
By Ken Croswell
Published on New Scientist (September 8, 2017)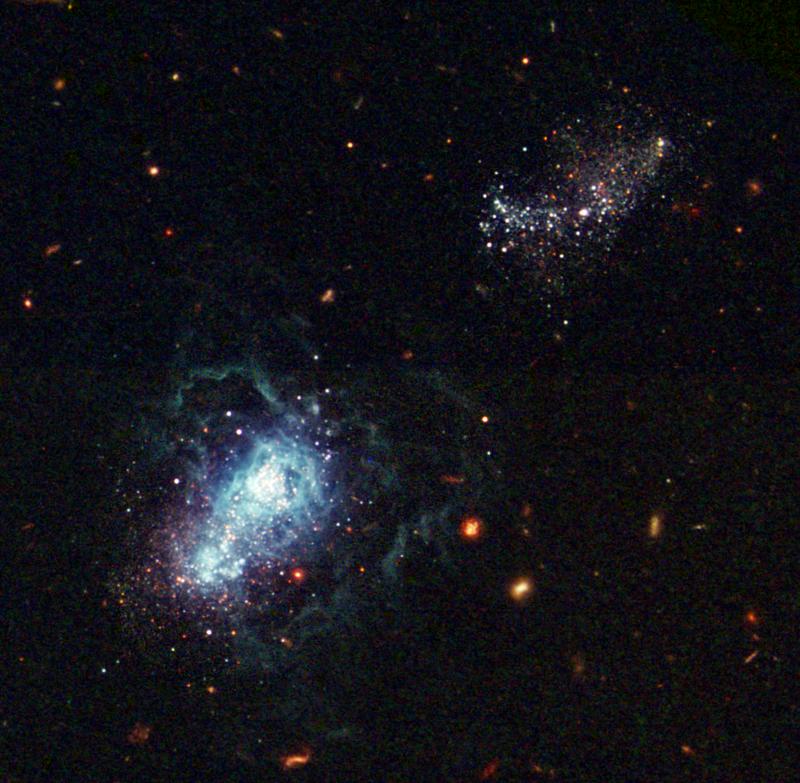 A newfound galaxy has a record low oxygen abundance, even lower than that of well-known oxygen-poor galaxy 1 Zwicky 18 (shown). Credit: Hubble Space Telescope. NASA, ESA, Yuri Izotov (Main Astronomical Observatory, Kiev, Ukraine), and Trinh Thuan (University of Virginia).
A small galaxy in the constellation Lynx that only recently started making stars has the lowest level of oxygen ever seen in a star-forming galaxy. That makes it the best place yet to probe the chemical elements cooked up by the big bang.
Read more at New Scientist.
Ken Croswell earned his Ph.D. in astronomy from Harvard University and is the author of The Alchemy of the Heavens and The Lives of Stars.
"An engaging account of the continuing discovery of our Galaxy...wonderful." --Owen Gingerich, The New York Times Book Review. See all reviews of The Alchemy of the Heavens here.
"A stellar picture of what we know or guess about those distant lights."--Kirkus. See all reviews of The Lives of Stars here.