Water Clouds Tentatively Detected Just 7 Light-Years from Earth
By Ken Croswell
Published on ScienceNOW (August 25, 2014)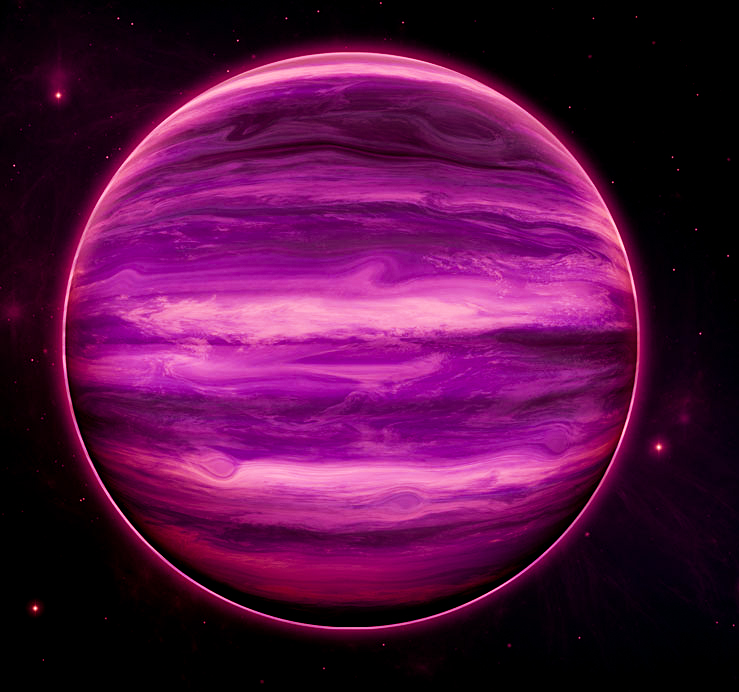 Credit: Rob Gizis, CUNY BMCC
Astronomers have found signs of water ice clouds on an object just 7.3 light-years from Earth—less than twice the distance of Alpha Centauri, the nearest star system to the Sun. If confirmed, the discovery is the first sighting of water clouds beyond our solar system. The clouds shroud a Jupiter-sized object known as a brown dwarf and should yield insight into the nature of cool giant planets orbiting other suns.
Read more at ScienceNOW.
Ken Croswell earned his Ph.D. in astronomy from Harvard University and is the author of The Alchemy of the Heavens and The Lives of Stars.
"An engaging account of the continuing discovery of our Galaxy...wonderful." --Owen Gingerich, The New York Times Book Review. See all reviews of The Alchemy of the Heavens here.
"A stellar picture of what we know or guess about those distant lights."--Kirkus. See all reviews of The Lives of Stars here.