Neutrinos Spotted from Sun's Main Nuclear Reaction
By Ken Croswell
Published on Physics World (August 27, 2014)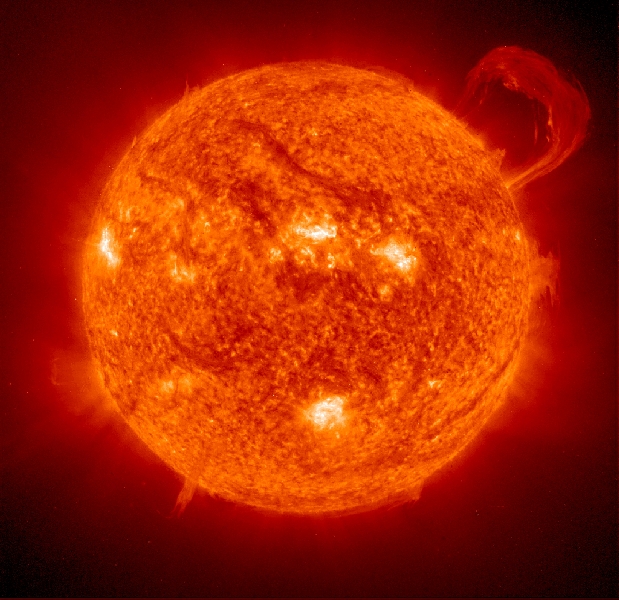 Credit: SOHO
Physicists working on the Borexino experiment in Italy have successfully detected neutrinos from the main nuclear reaction that powers the Sun. The number of neutrinos observed by the international team agrees with theoretical predictions, suggesting that scientists do understand what is going on inside our star.
Read more at Physics World.
Ken Croswell earned his Ph.D. in astronomy from Harvard University and is the author of The Alchemy of the Heavens and The Lives of Stars.
"An engaging account of the continuing discovery of our Galaxy...wonderful." --Owen Gingerich, The New York Times Book Review. See all reviews of The Alchemy of the Heavens here.
"A stellar picture of what we know or guess about those distant lights."--Kirkus. See all reviews of The Lives of Stars here.