Saturn Is Shaking Its Rings
By Ken Croswell
Published on ScientificAmerican.com (May 13, 2013)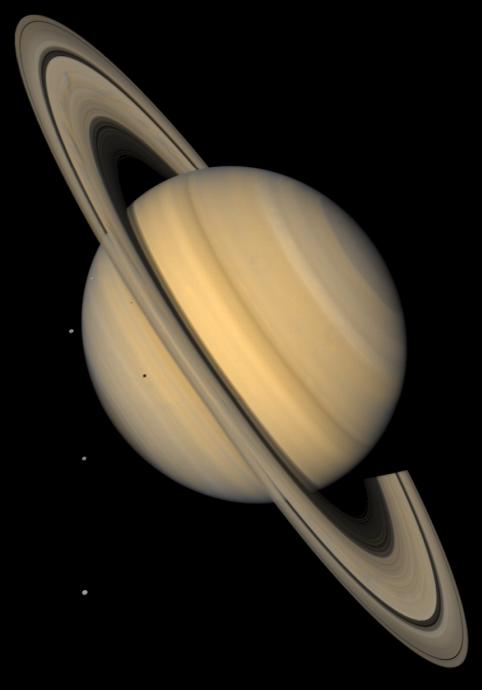 Credit: Voyager 2. NASA/JPL/U.S. Geological Survey.
Saturn's rings are such a spectacle that you can see them through even a modest telescope. Made mostly of water ice, the rings contain countless particles, large and small, that orbit the planet in a thin plane. For decades scientists have known that gravitational tugs from Saturn's many moons imprint patterns on the rings. Now they have discovered a new ring sculptor: oscillations of the planet itself, which promise insight into the interior of the solar systemís second largest planet.
Read more at ScientificAmerican.com.
Ken Croswell earned his Ph.D. in astronomy from Harvard University and is the author of The Alchemy of the Heavens and The Lives of Stars.
"An engaging account of the continuing discovery of our Galaxy...wonderful." --Owen Gingerich, The New York Times Book Review. See all reviews of The Alchemy of the Heavens here.
"A stellar picture of what we know or guess about those distant lights."--Kirkus. See all reviews of The Lives of Stars here.