Galaxy Smash-Up Revealed Next Door
By Ken Croswell
Published in Astronomy Now (September 2009, page 10)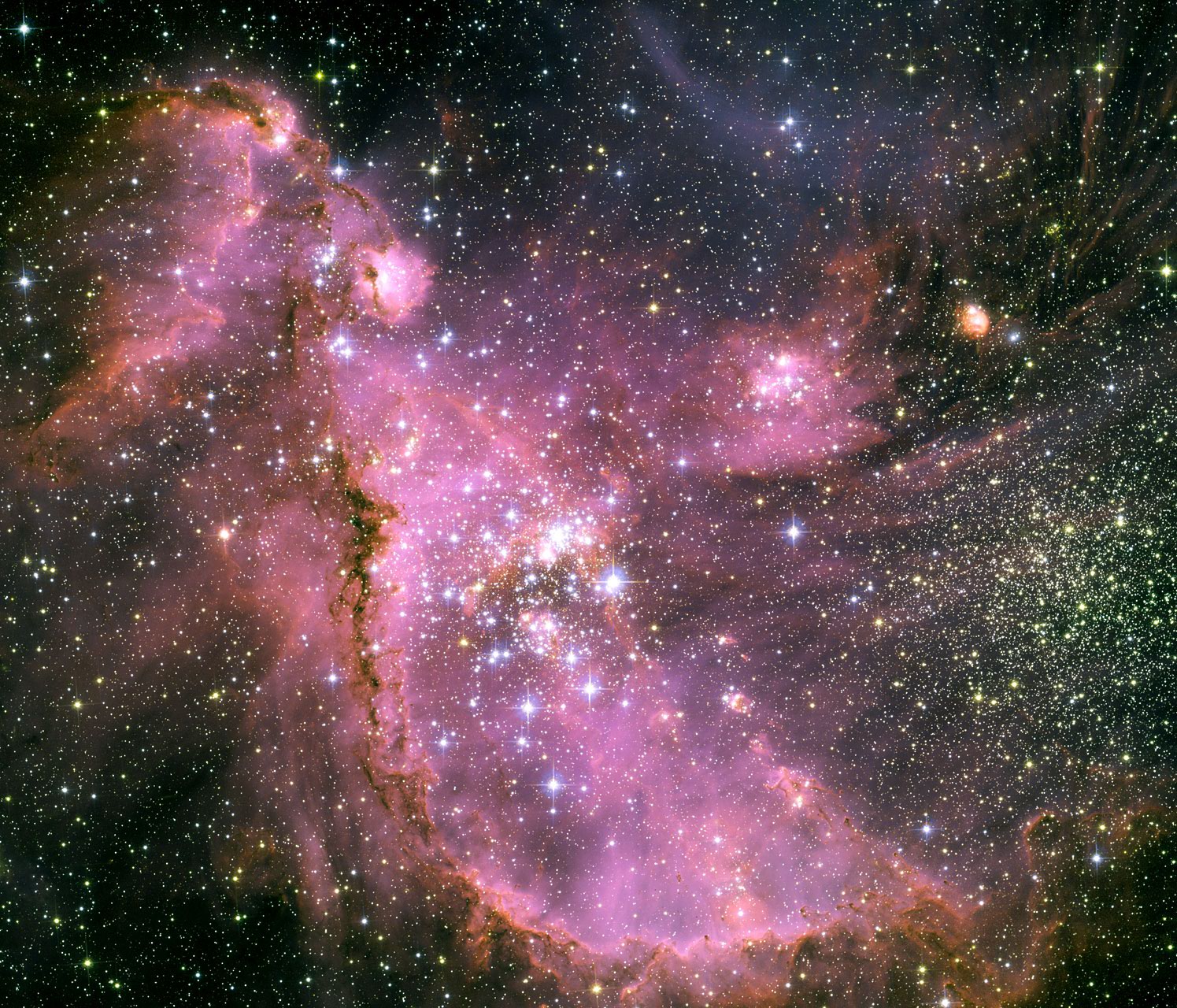 NGC 346 in the Small Magellanic Cloud. Credit: Hubble Space Telescope. NASA, ESA, and A. Nota [ESA/Space Telescope Science Institute (STScI), STScI/AURA].
One of our nearest galactic neighbors owes its present size to another galaxy it swallowed 7.5 billion years ago, say astronomers in Japan and Australia.
Located just 200,000 light-years from Earth, the Small Magellanic Cloud is the second brightest of the more than two dozen satellite galaxies that orbit the Milky Way. But this galaxy hasn't always been so impressive, say Takuji Tsujimoto at the National Astronomical Observatory in Tokyo and Kenji Bekki at the University of New South Wales in Sydney.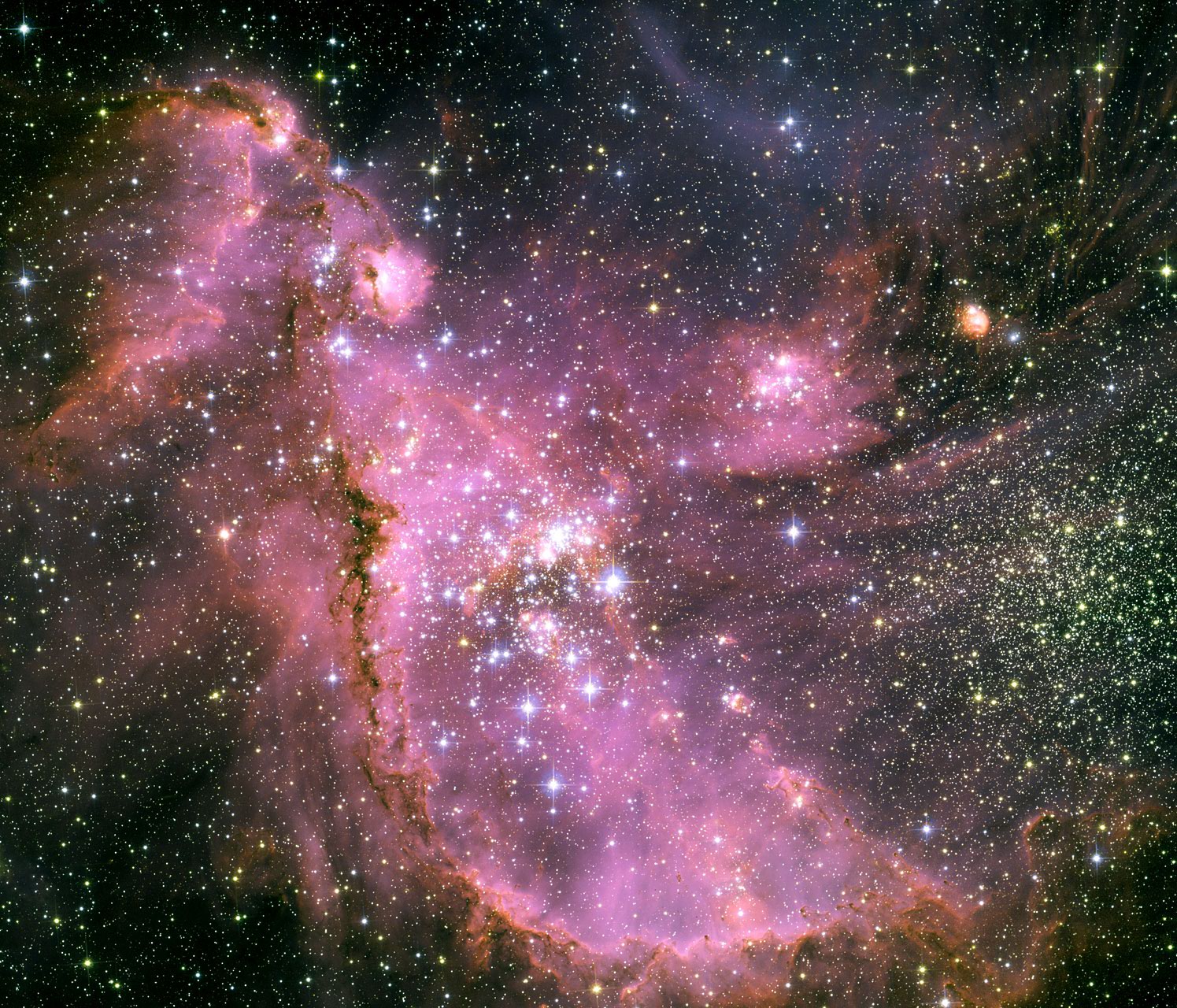 To discern the galaxy's history, Tsujimoto and Bekki studied its star clusters. Normally, the younger a star cluster, the more iron it contains, because young stars form from gas and dust that older stars have enriched with iron.
However, in the Small Magellanic Cloud, a break appears in this progression. Some star clusters that are 5 billion to 7.5 billion years old have only about half the iron content of slightly older star clusters.
The reason, say Tsujimoto and Bekki, is that 7.5 billion years ago the Small Magellanic Cloud smashed into an iron-poor galaxy bearing much gas but few stars. The intruder galaxy had one to four times the Small Magellanic Cloud's own mass at that time. Iron-poor gas rained onto the Small Magellanic Cloud, diluting its iron abundance. Thus, for some time after the merger, the Small Magellanic Cloud gave birth to stars with less iron.
As the astronomers write in the August 1, 2009, issue of Astrophysical Journal Letters, this collision probably occurred when the Small Magellanic Cloud was much more distant from our Galaxy than it is today. "The Milky Way is far bigger than the Small Magellanic Cloud," says Tsujimoto. "So if the other galaxy had been close to the Milky Way, it would have hit the Milky Way rather than the Small Magellanic Cloud."
Ken Croswell earned his Ph.D. in astronomy from Harvard University and is the author of The Lives of Stars.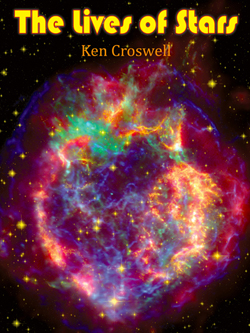 "A stellar picture of what we know or guess about those distant lights."--Kirkus. See all reviews of The Lives of Stars here.