Shredded Galaxy Is Disintegrating Before Our Eyes After Smash-Up
By Ken Croswell
Published on New Scientist (April 18, 2018)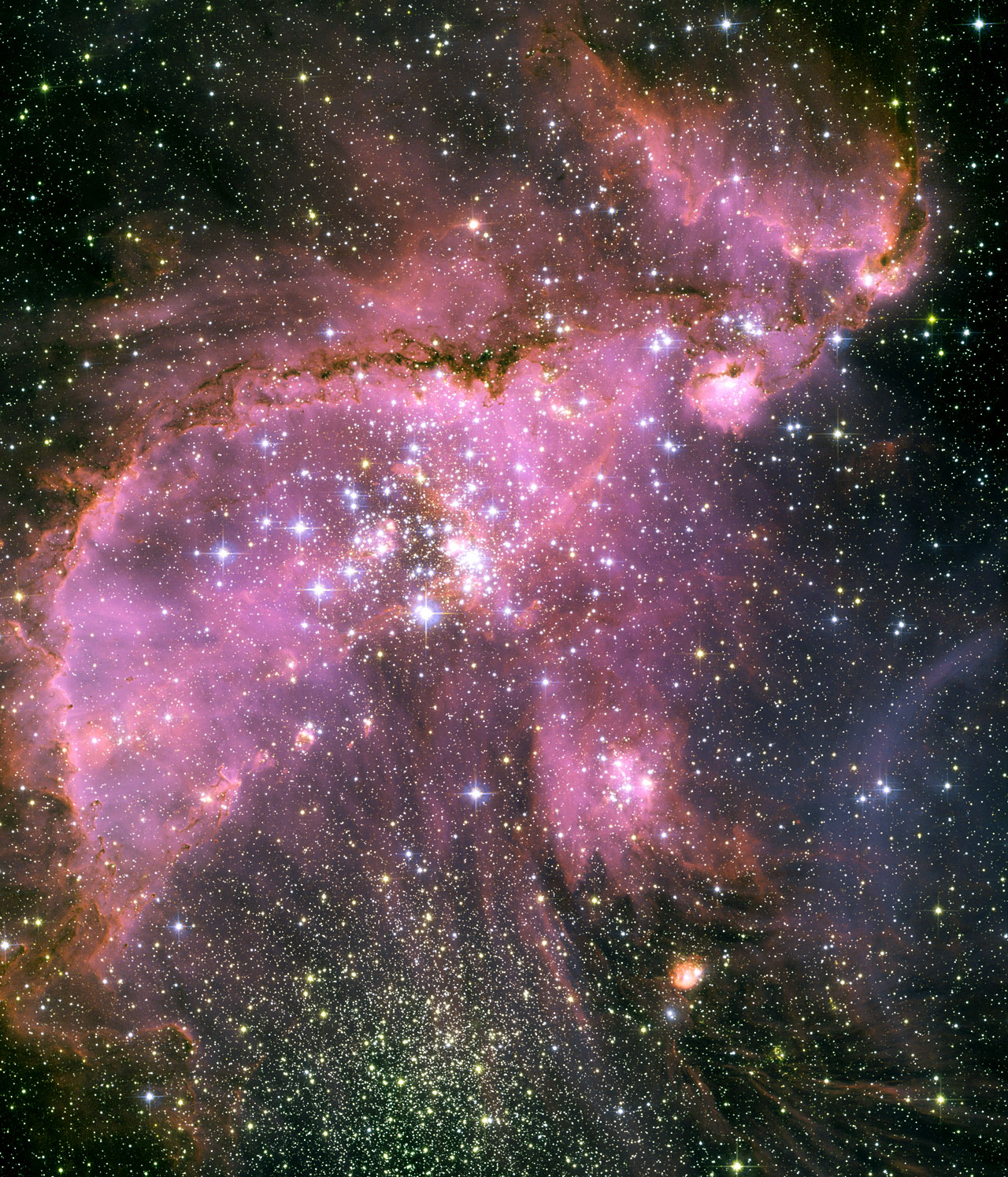 Credit: Hubble Space Telescope. NASA, ESA, and A. Nota (ESA/Space Telescope Science Institute).
Our galactic neighbour is starting to fall apart after colliding with a nearby galaxy.
The Large and Small Magellanic Clouds are the two brightest galaxies that orbit our own, lying just 160,000 and 200,000 light-years away. And the larger of the two is sucking in material from its smaller counterpart, pulling the smaller galaxy apart star by star.
Read more at New Scientist.
Ken Croswell earned his Ph.D. in astronomy from Harvard University and is the author of The Alchemy of the Heavens and The Lives of Stars.
"An engaging account of the continuing discovery of our Galaxy...wonderful." --Owen Gingerich, The New York Times Book Review. See all reviews of The Alchemy of the Heavens here.
"A stellar picture of what we know or guess about those distant lights."--Kirkus. See all reviews of The Lives of Stars here.