Pluto Question
By Ken Croswell
September 26, 2006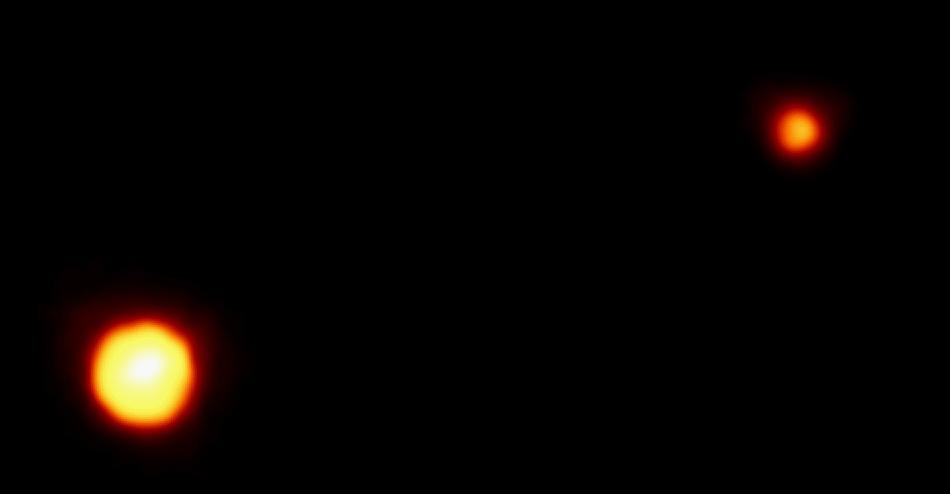 Image of Pluto and Charon by the Hubble Space Telescope. R. Albrecht (ESA/ESO Space Telescope European Coordinating Facility) and NASA.
Pluto, the ninth planet, is billions of miles from the Sun--and so faint that it can be seen only through a telescope.
But suppose Pluto were instead the fourth planet and had the same orbit around the Sun as Mars. When closest to Earth, how bright would Pluto be?
A. Pluto would still be so faint that you'd need a telescope to see it.
B. Pluto would be bright enough to see through binoculars, but not with the naked eye.
C. Pluto would be one of the brightest objects in the sky, outshining every star except the Sun.
Click a letter--A, B, or C--to find out the answer!
Note: A planet of the Sun is herein defined as an object orbiting the Sun with a diameter equal to or exceeding Pluto's. By this definition, the Sun has ten known planets: Mercury, Venus, Earth, Mars, Jupiter, Saturn, Uranus, Neptune, Pluto, and Eris.