Astronomers Measure Precise Distance to Controversial Star Cluster
By Ken Croswell
Published on ScienceNOW (August 28, 2014)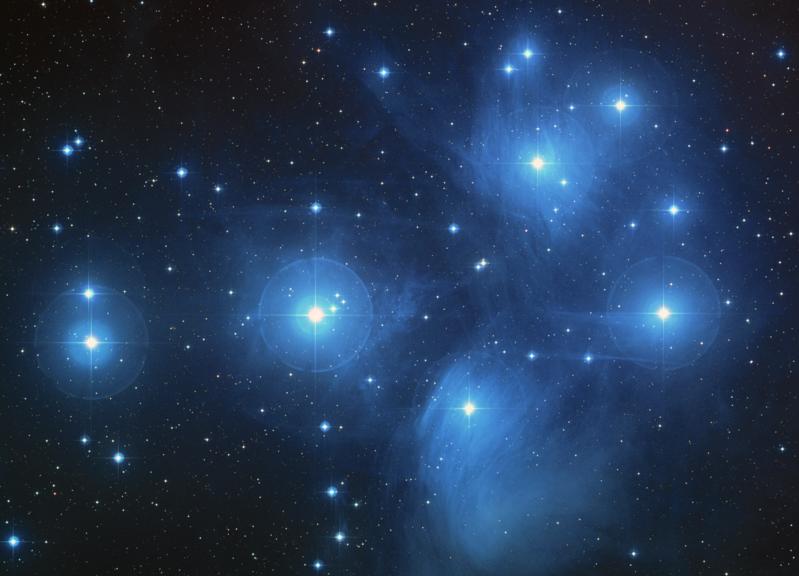 Credit: NASA, ESA, and AURA/Caltech.
Visible to the naked eye and a stunning sight through binoculars, the Pleiades star cluster seems an unlikely place for controversy. Yet for two decades debate has raged over how far the cluster is from Earth. Now radio astronomers claim they have determined a definitive distance, but their result contradicts a European satellite whose chief mission was measuring stellar distances—and illustrates how a newly launched spacecraft may soon provoke controversy itself.
Read more at ScienceNOW.
Ken Croswell earned his Ph.D. in astronomy from Harvard University and is the author of The Alchemy of the Heavens and The Lives of Stars.
"An engaging account of the continuing discovery of our Galaxy...wonderful." --Owen Gingerich, The New York Times Book Review. See all reviews of The Alchemy of the Heavens here.
"A stellar picture of what we know or guess about those distant lights."--Kirkus. See all reviews of The Lives of Stars here.