No Home For Life in the Galactic Outer Suburbs
By Ken Croswell
Published in New Scientist (September 26, 2009)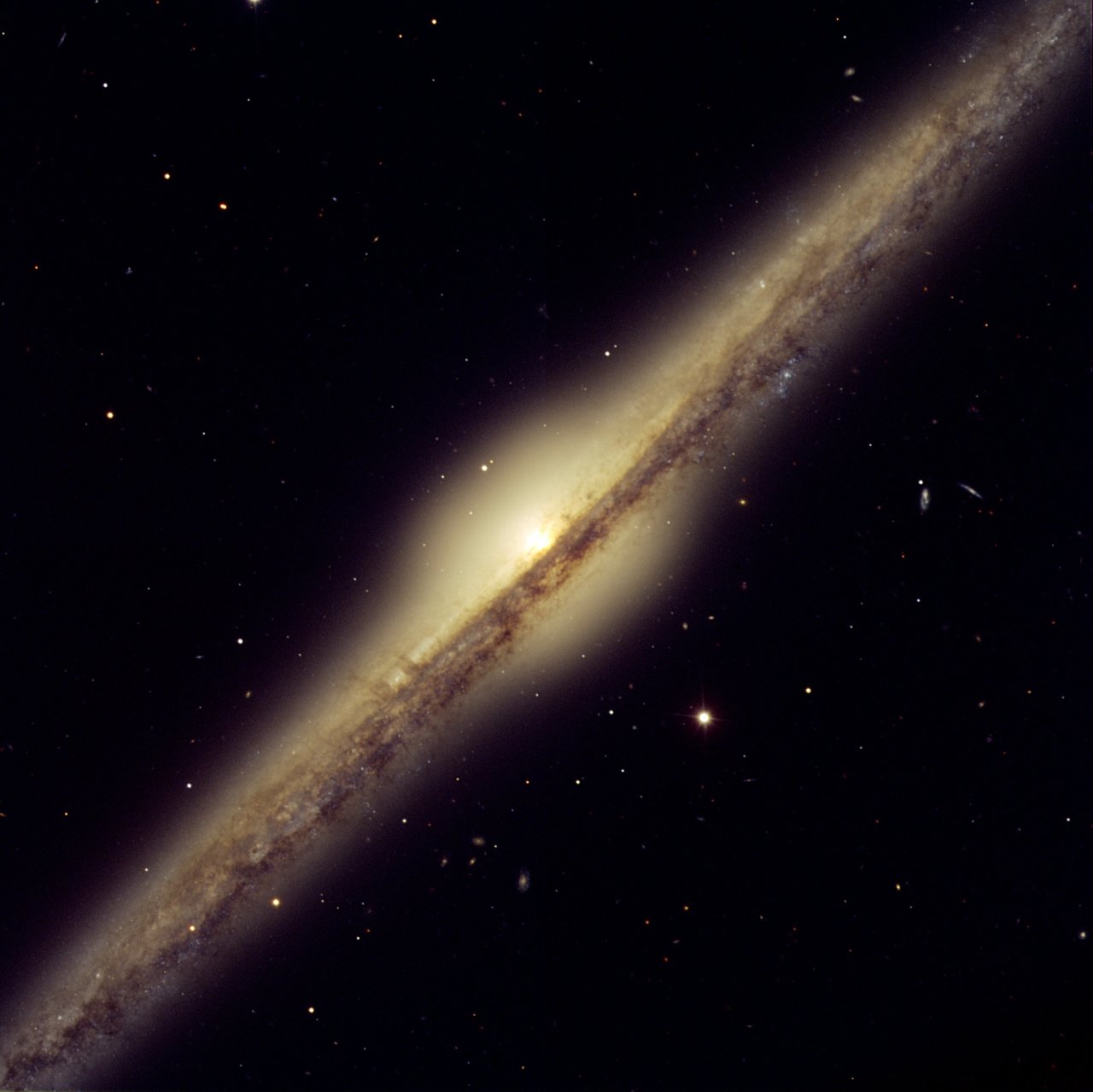 On edge: spiral galaxies, such as the Milky Way and NGC 4565, shown here, may have few planets near their outskirts. Credit: European Southern Observatory.
Talk about location, location, location. If the Sun had been born near the edge of the Galaxy, chances are neither the Earth nor life would have arisen. That's the implication of the first search for planet-forming disks on the Milky Way's outskirts.
The stars on the fringes of our Galaxy have little oxygen, silicon, or iron--chief ingredients of Earthlike planets--so astronomers have long doubted that life could exist there. Now they have solid evidence for their pessimism. Chikako Yasui and Naoto Kobayashi at the University of Tokyo, Japan, and colleagues observed two extremely young star clusters in Cassiopeia 62,000 light years from the Milky Way's center--over twice as far out as the Sun--in a cloud of gas and dust named Digel Cloud 2.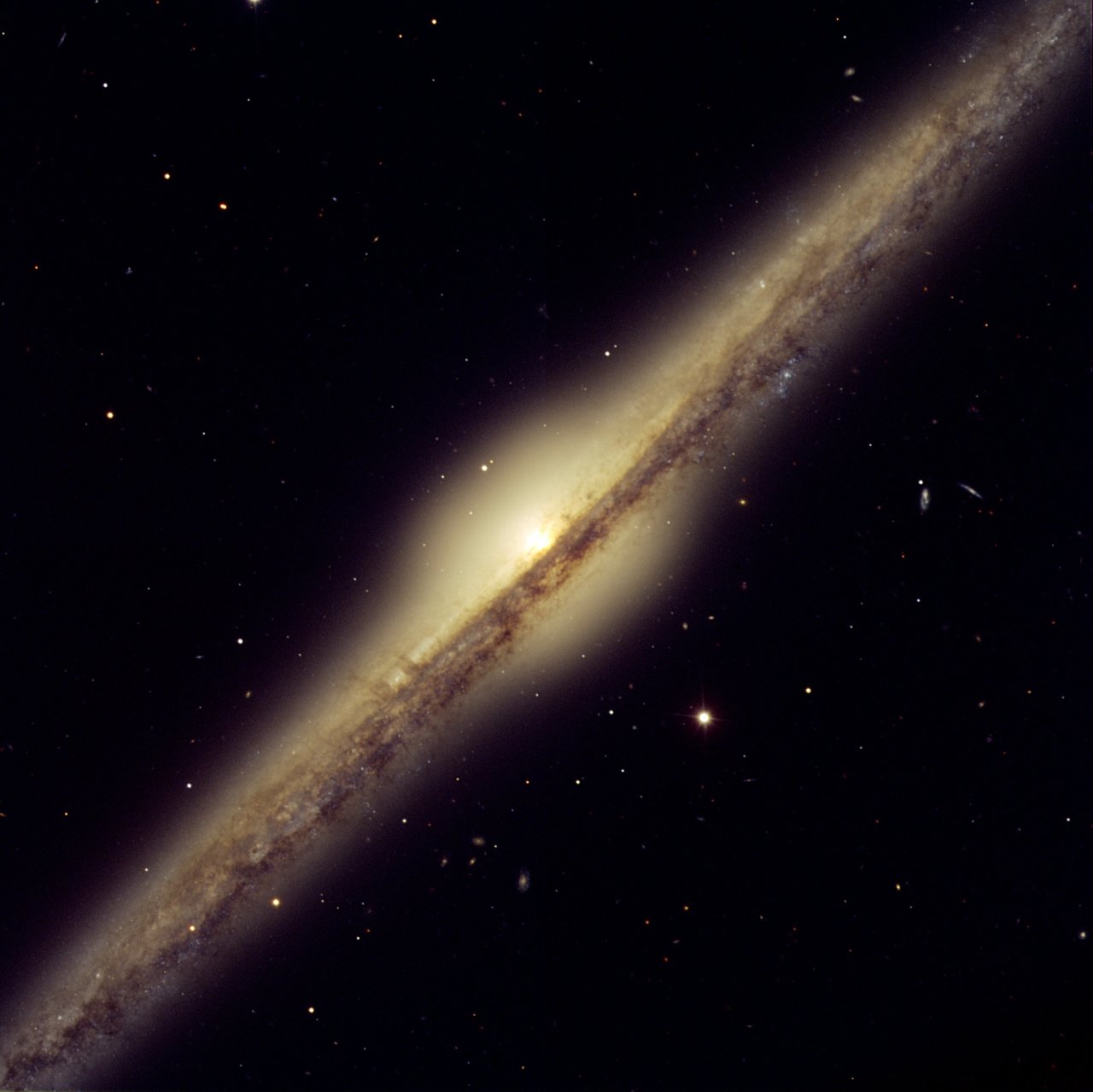 The stars are only half a million years old. Most stars this young have orbiting disks of gas and dust that can spawn planets. But the team's infrared observations revealed only 1 in 5 of the 111 stars they looked at had disks. The astronomers used the 8.2-meter Subaru Telescope atop Mauna Kea in Hawaii.
Yasui and her colleagues blame the scarcity of elements that dust particles are made of. Normally, dust blocks harmful ultraviolet light from the stars, prolonging the disks' existence. With so little dust, though, the disks quickly disintegrate. The team's findings will appear in The Astrophysical Journal.
Ken Croswell earned his Ph.D. in astronomy from Harvard University and is the author of The Lives of Stars and Magnificent Universe.
"A stellar picture of what we know or guess about those distant lights."--Kirkus. See all reviews of The Lives of Stars here.
"Magnificent Universe by Ken Croswell is elegant and eloquent."--Washington Post. See all reviews of Magnificent Universe here.