Found: The Fastest Approaching Object in the Universe
By Ken Croswell
Published on Scientific American (March 7, 2014)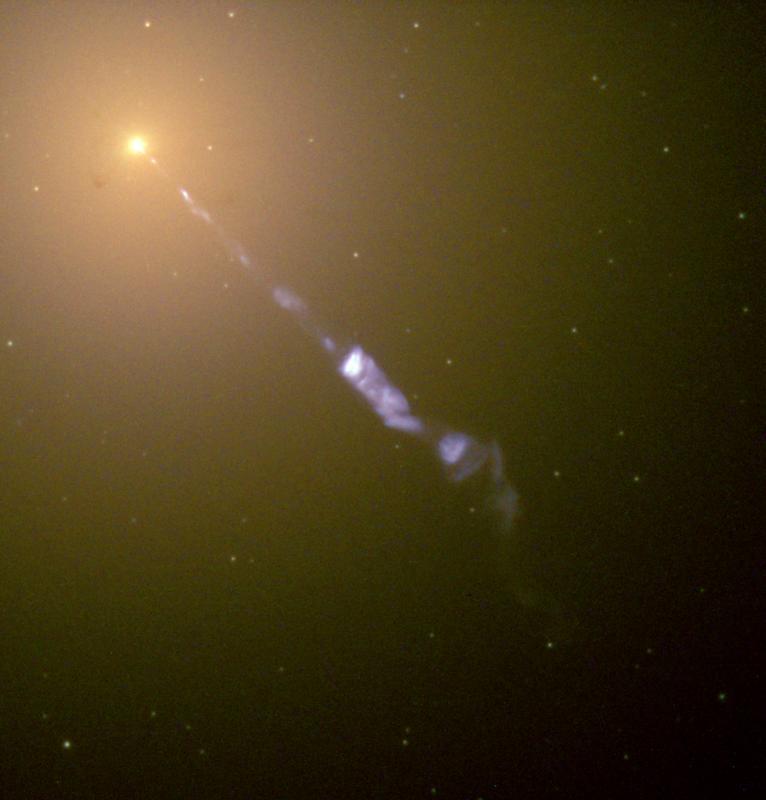 Credit: Hubble Space Telescope. NASA and the Hubble Heritage Team (STScI/AURA).
Most of the universe is rushing away from us. It's not that we're particularly repellent; it's just that the universe is expanding, pushing most other galaxies away. Light from distant galaxies travels toward us through this expanding space, which stretches their light to longer, or redder, wavelengths. As a result, the spectra of most galaxies exhibit redshifts. Now astronomers have accidentally discovered the greatest blueshift ever seen, in a star cluster that a giant black hole may have catapulted our way.
Read more at Scientific American.
Ken Croswell earned his Ph.D. in astronomy from Harvard University and is the author of The Alchemy of the Heavens and The Lives of Stars.
"An engaging account of the continuing discovery of our Galaxy...wonderful." --Owen Gingerich, The New York Times Book Review. See all reviews of The Alchemy of the Heavens here.
"A stellar picture of what we know or guess about those distant lights."--Kirkus. See all reviews of The Lives of Stars here.