Nearby Brown Dwarf Has Partly Cloudy Skies
By Ken Croswell
Published on Physics World (January 29, 2014)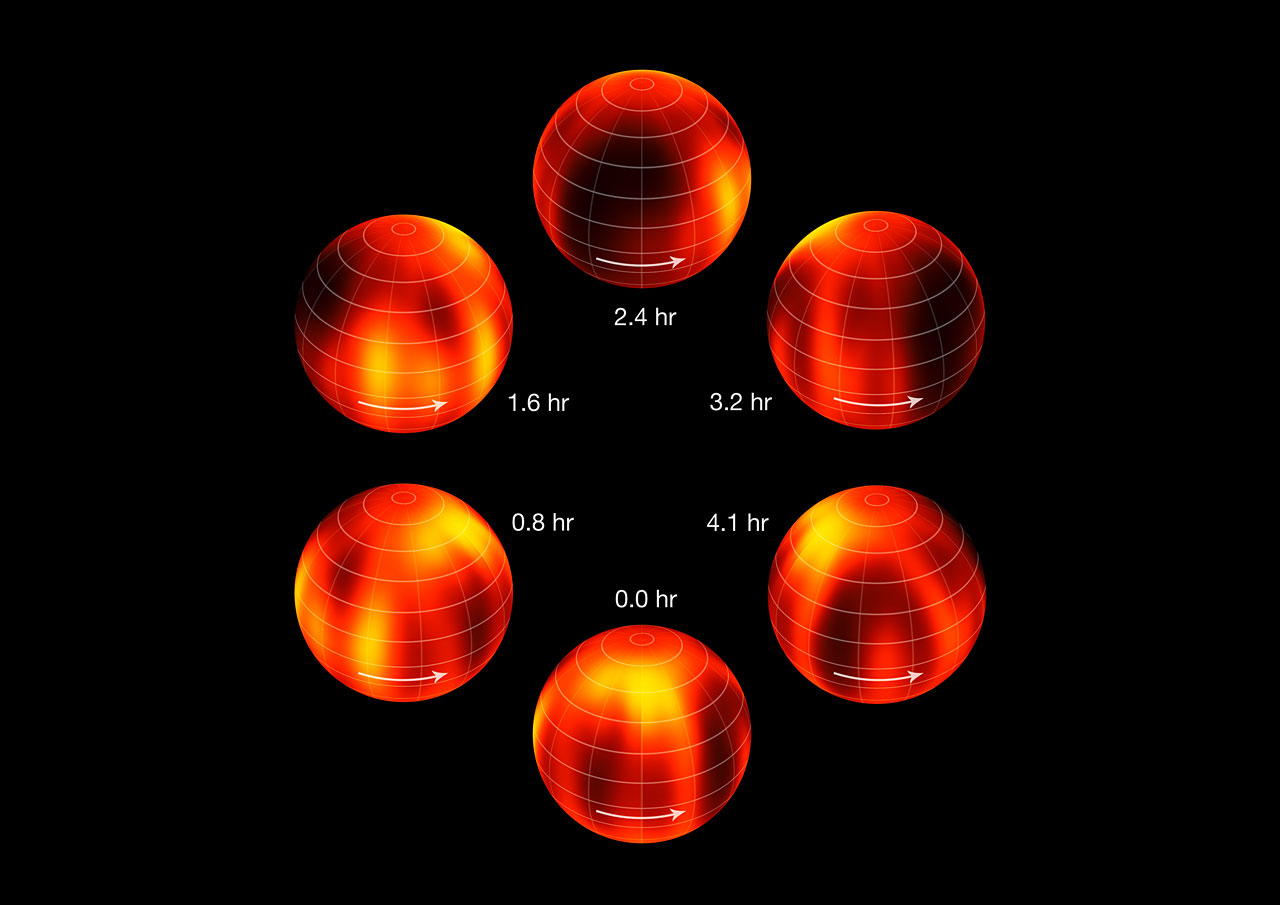 Credit: ESO/Ian Crossfield.
The weather forecast for a brown dwarf located just 6.6 light-years from Earth includes periods of patchy clouds, say astronomers in Germany, the UK and France. The team is the first to glimpse such features on a brown dwarf. The discovery lends insight into weather on "hot Jupiters" – giant planets that orbit so close to their star that they are lost in its glare, making them difficult to observe.
Read more at Physics World.
Ken Croswell earned his Ph.D. in astronomy from Harvard University and is the author of The Alchemy of the Heavens and The Lives of Stars.
"An engaging account of the continuing discovery of our Galaxy...wonderful." --Owen Gingerich, The New York Times Book Review. See all reviews of The Alchemy of the Heavens here.
"A stellar picture of what we know or guess about those distant lights."--Kirkus. See all reviews of The Lives of Stars here.