Kepler Finds the First Tilted Solar System
By Ken Croswell
Published on Nature (October 17, 2013)
Observations from NASA's Kepler spacecraft have uncovered a 'tilted' solar system, a finding that gives clues as to how some planets come to orbit their stars on paths that are misaligned with the stars' equators.
Read more at Nature. Ken Croswell is an astronomer and the author of The Lives of Stars.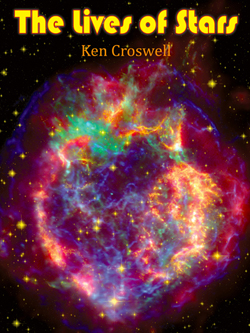 "A stellar picture of what we know or guess about those distant lights."--Kirkus. See all reviews of The Lives of Stars here.