Pluto's Egg-Shaped Neighbor Haumea Has a Ring No One Expected
By Ken Croswell
Published on New Scientist (October 11, 2017)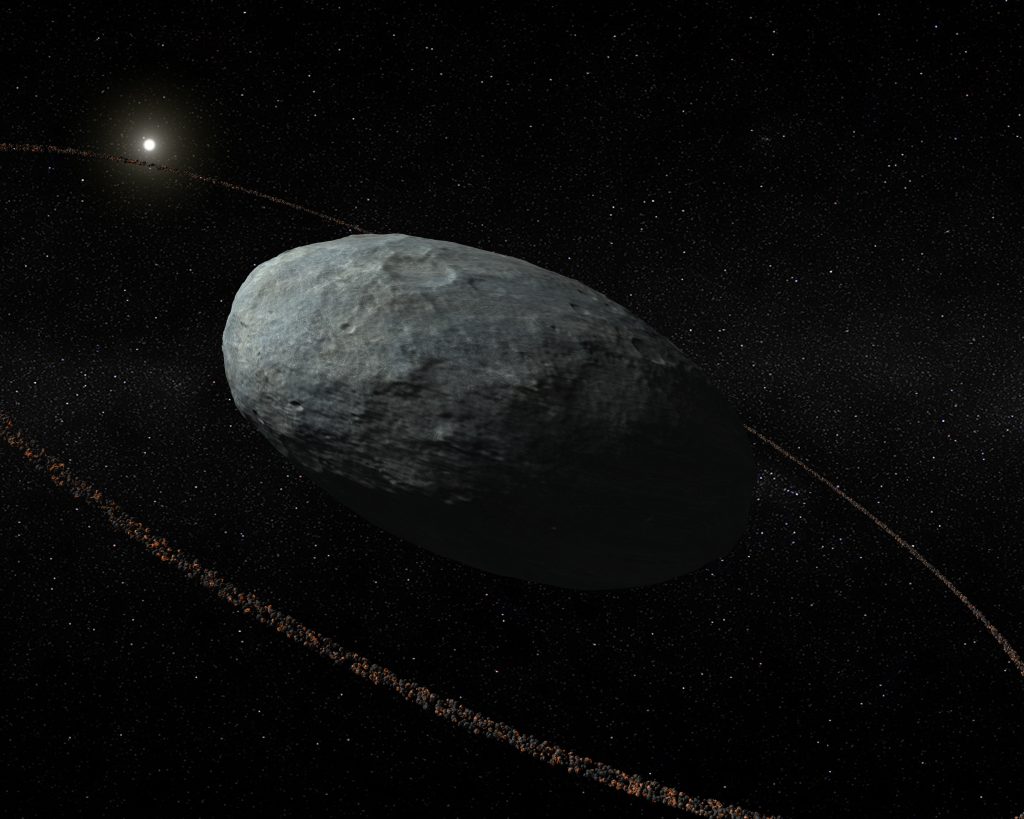 Artist's conception of Haumea and its ring. Credit: IAA-CSIC/UHU
A ring has been found around Haumea, a world more than 2 billion kilometres beyond Pluto. The ring is the most distant ever seen in our solar system.
"This is a landmark discovery," says Alan Stern at the Southwest Research Institute in Boulder, Colorado. "It's very exciting."
Read more at New Scientist.
Ken Croswell earned his Ph.D. in astronomy from Harvard University and is the author of The Alchemy of the Heavens and The Lives of Stars.
"An engaging account of the continuing discovery of our Galaxy...wonderful." --Owen Gingerich, The New York Times Book Review. See all reviews of The Alchemy of the Heavens here.
"A stellar picture of what we know or guess about those distant lights."--Kirkus. See all reviews of The Lives of Stars here.