Far Out: The Most Distant Star in the Milky Way
By Ken Croswell
Published on Scientific American (August 11, 2014)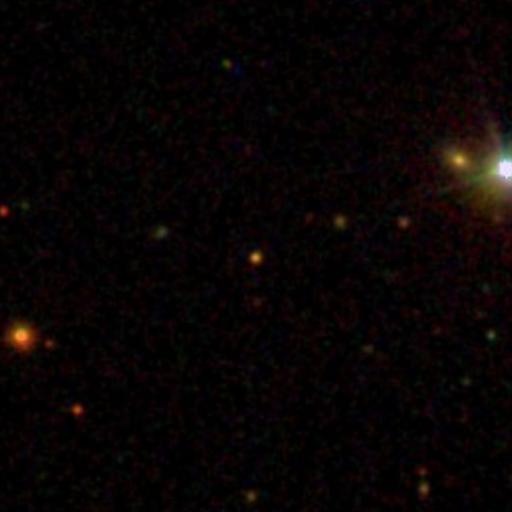 Faint and far: Lying 890,000 light-years from Earth, the ruddy star at center is the most distant object ever seen in our Galaxy. Credit: Sloan Digital Sky Survey.
Just as every planet in the solar system orbits the Sun, so every star in the Milky Way orbits the big black hole at our Galaxy's center. But how far out does the Milky Way extend? Astronomers are closer to answering that question with the discovery of two remote giant stars. "They're the most distant stars that we've ever seen in our Milky Way," says John Bochanski of Haverford College, the astronomer who found them. The two stars probe an unexplored region of space and should help gauge our Galaxy's total mass, which is poorly known.
Read more at Scientific American.
Ken Croswell earned his Ph.D. in astronomy from Harvard University and is the author of The Alchemy of the Heavens and The Lives of Stars.
"An engaging account of the continuing discovery of our Galaxy...wonderful." --Owen Gingerich, The New York Times Book Review. See all reviews of The Alchemy of the Heavens here.
"A stellar picture of what we know or guess about those distant lights."--Kirkus. See all reviews of The Lives of Stars here.