Giant Molecular Cloud in Solar Neighborhood
By Ken Croswell
Published in Astronomy Now (October 2009, page 8)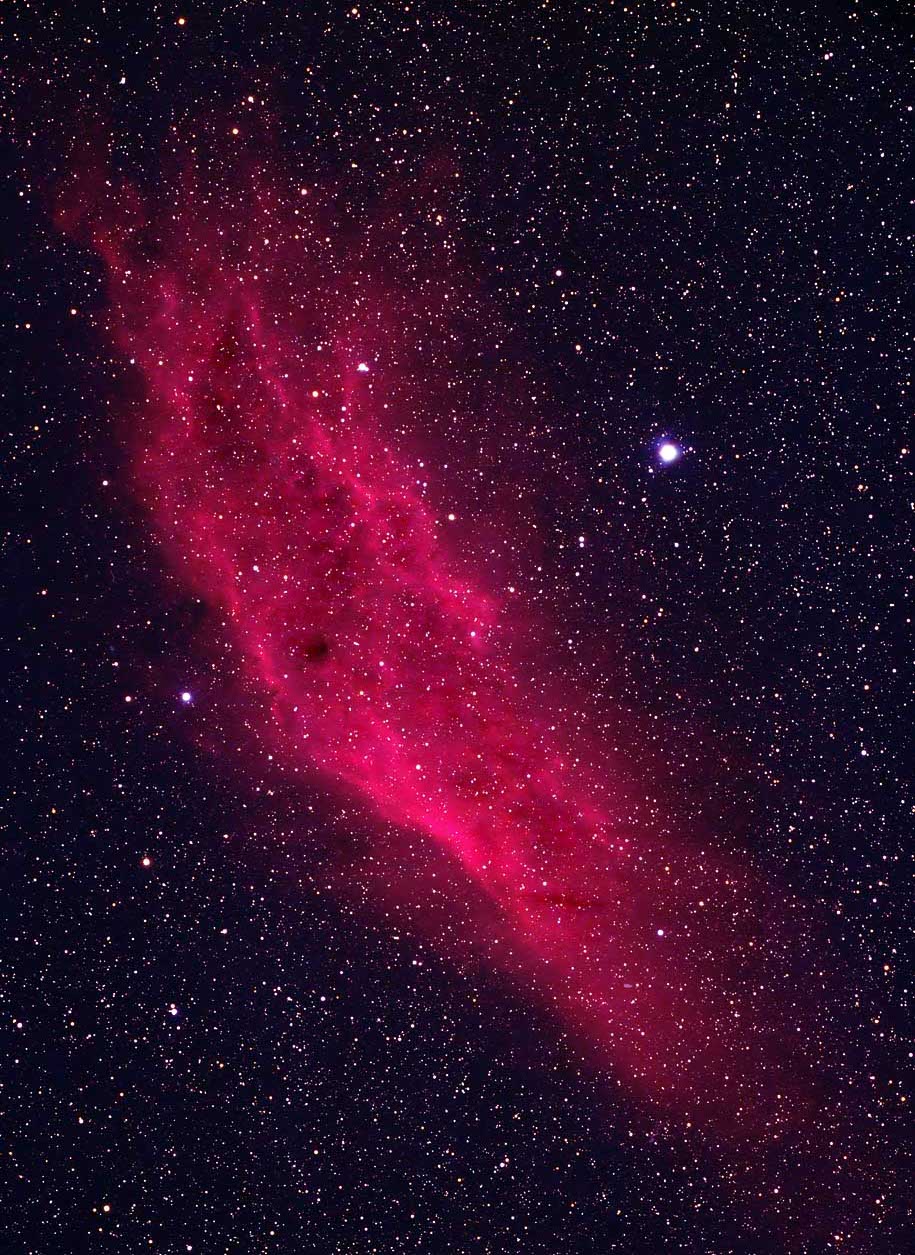 The California Nebula. Credit: George Greaney. Used by permission.
The beautiful California Nebula in Perseus is just a small part of a giant molecular cloud that's as big as the largest such cloud in Orion, say astronomers based in the USA, Germany, and Spain.
"It's very surprising," says Charles Lada at the Harvard-Smithsonian Center for Astrophysics in Cambridge, Massachusetts. "After studying these clouds for thirty years, I'd thought all the massive clouds in the solar neighborhood had been studied to death, and we knew everything we needed to know."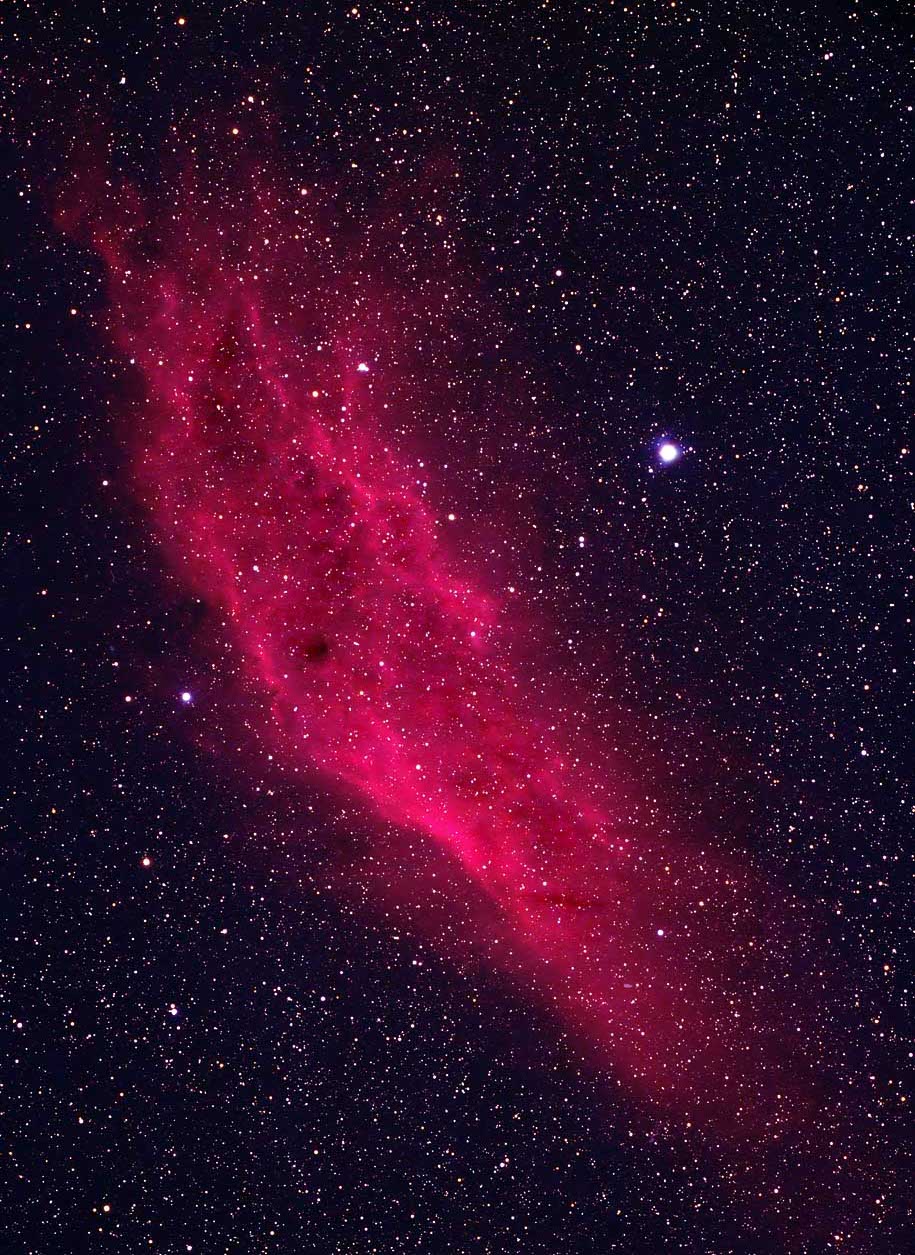 The newly found cloud is 1,470 light-years from Earth. That's only slightly farther than the Orion A Molecular Cloud, home of the Orion Nebula, around 1,350 light-years from us.
Lada and his colleagues--Marco Lombardi at the European Southern Observatory in Garching and Joćo Alves at Calar Alto Observatory in Almeria--noticed the cloud because its dust reddens the light of stars behind it. In the same way, the setting Sun looks red because thick air near the horizon scatters away its blue light.
As the astronomers report in the September 20, 2009, issue of The Astrophysical Journal, the California Molecular Cloud rivals Orion A, bearing 100,000 solar masses. The cloud stretches across 260 light-years of space. The California Nebula itself is 65 light-years long.
On the other side of the cloud from the California Nebula is a reflection nebula, NGC 1579, lit by a small cluster of young stars, but overall the cloud has spawned so few stars that it eluded earlier recognition. Compared with Orion, little of its gas has clumped into the dense material needed to form stars.
"The conventional wisdom is that when you get a molecular cloud that's as big as the Orion clouds, it turns into stars very rapidly," says Lada. "Well, here is a cloud that doesn't seem to fit that mold."
Ken Croswell earned his Ph.D. in astronomy from Harvard University and is the author of The Lives of Stars and Magnificent Universe.
"A stellar picture of what we know or guess about those distant lights."--Kirkus. See all reviews of The Lives of Stars here.
"Magnificent Universe by Ken Croswell is elegant and eloquent."--Washington Post. See all reviews of Magnificent Universe here.