Beta Centauri Weighs In
By Ken Croswell
Published on Astronomy.com (November 15, 2004).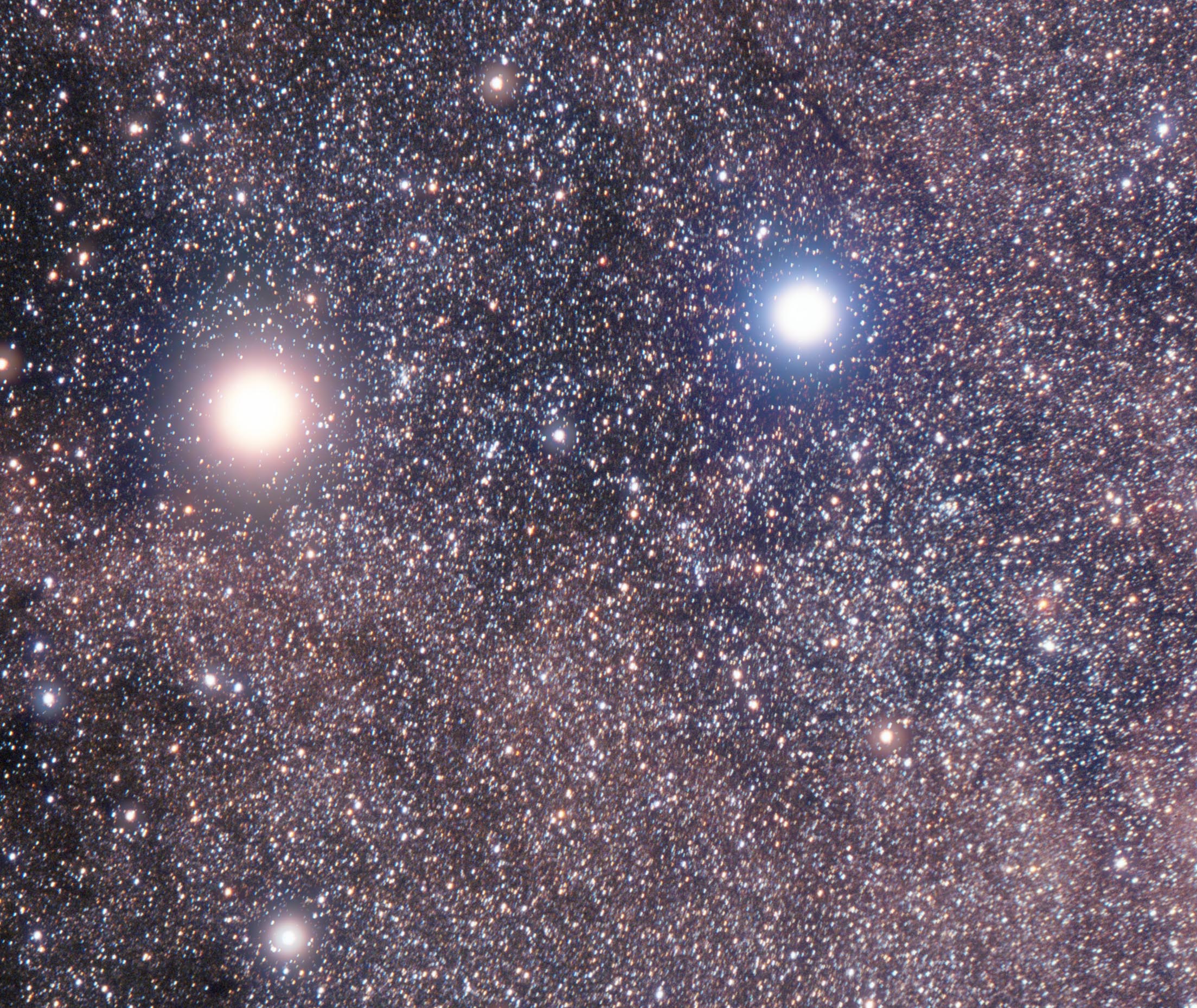 Image of Alpha Centauri (left) and Beta Centauri (right) by Marco Lorenzi. Used by permission.
Although little known to most stargazers in the northern hemisphere, Beta Centauri is the eleventh brightest star in the night. It's just 4.5 degrees west of Alpha Centauri, the Sun's nearest neighbor. Now astronomers have measured Beta Centauri's mass and distance.
Knowing a star's mass is crucial, because it dictates how fast a star evolves and how it dies. Beta Centauri's main star consists of two nearly identical blue giants that pulsate every few hours and orbit each other every 357 days. John Davis of the University of Sydney in Australia and his colleagues in Australia and Europe used interferometry and spectroscopy to establish that each blue giant has 9.1 solar masses.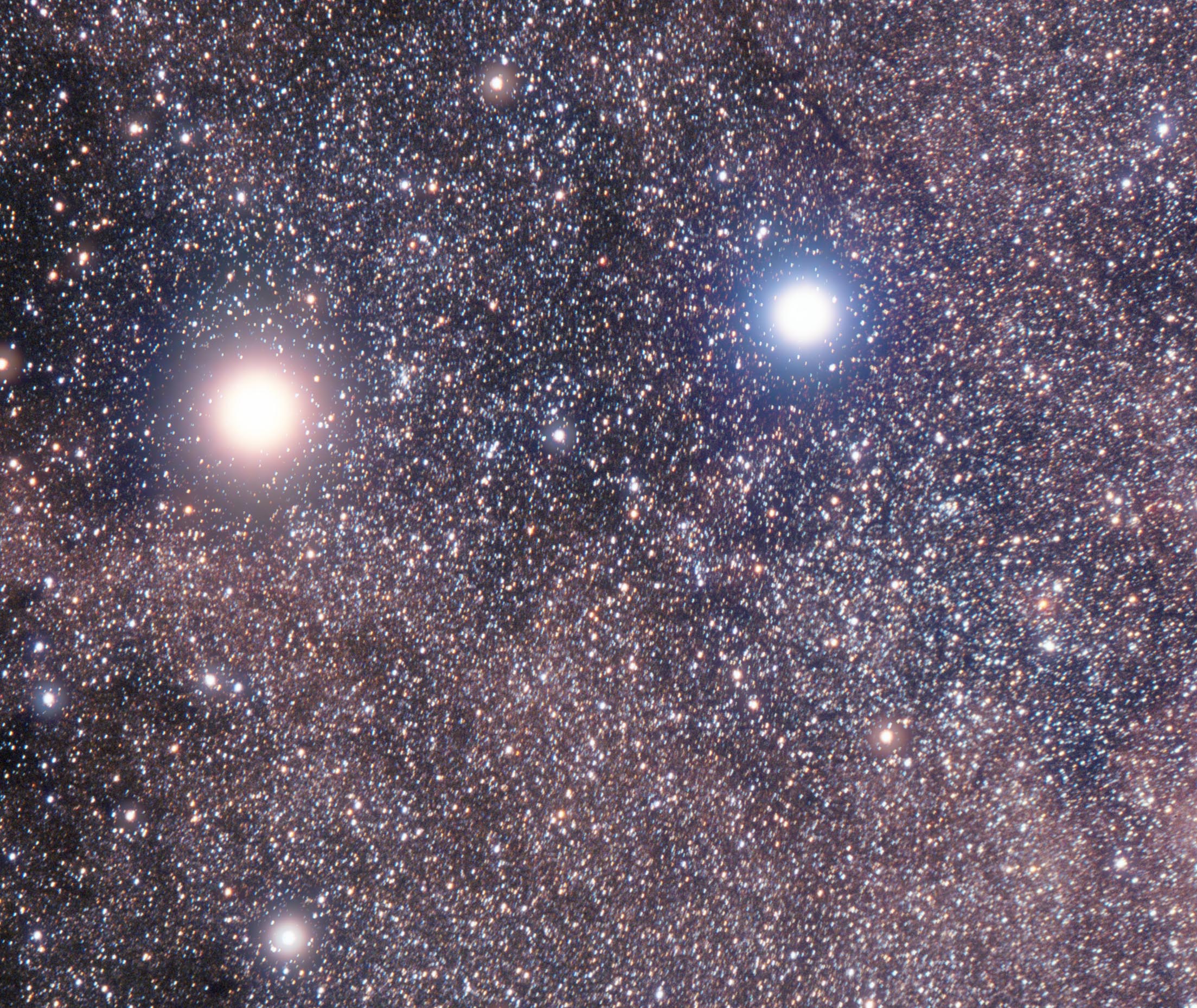 Comparing the true and apparent sizes of the orbit yielded Beta Centauri's distance: about 330 light-years, nearly 200 light-years less than the Hipparcos satellite determined. Hipparcos likely erred, say the scientists, because the blue giants' orbital motion marred the parallax it measured. A fainter star orbits the blue giants but probably didn't affect the Hipparcos parallax.
The new distance means Beta Centauri is about as far from Earth as Alpha, Beta, and Delta Crucis, the three bright blue stars in the Southern Cross. They're a few degrees west of Beta Centauri.
The astronomers will publish their work in Monthly Notices of the Royal Astronomical Society.
Update (June 5, 2006): A new study of Beta Centauri, to be published in Astronomy and Astrophysics, finds a slightly greater mass and distance. According to the new study, the two blue giant stars of Beta Centauri have 10.7 ± 0.1 and 10.3 ± 0.1 solar masses.
Beta Centauri's distance from Earth is 352 ± 13 light-years. This distance means the star is slightly farther than Alpha Crucis, the brightest star in the Southern Cross and the thirteenth brightest star in the night. However, within the uncertainties, Beta Centauri is just as far from Earth as Beta and Delta Crucis are.
The new study also determines the age of Beta Centauri. The star is just 14.1 ± 0.6 million years old, making it less than 1 percent as old as the Sun.
Ken Croswell is an astronomer in Berkeley, California, and the author of Magnificent Universe and Magnificent Mars.
"Elegant and eloquent"--Washington Post. See all reviews of Magnificent Universe here.