A Star at the Edge of Eternity
By Ken Croswell
Published on Scientific American (January 10, 2014)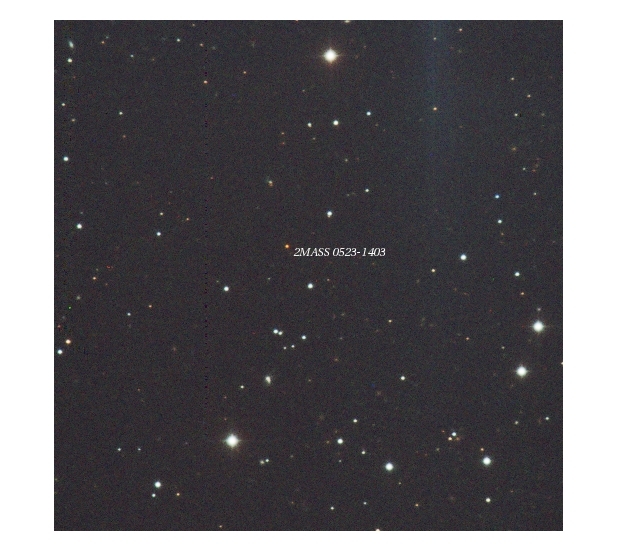 LUCKY STAR: The red dwarf 2MASS J0523-0413 will still be shining after most other stars have died. Credit: Cerro Tololo Inter-American Observatory 0.9-meter telescope. Sergio Dieterich.
Every star that now shines will one day die, but some stars live far longer than others. Our 4.6-billion-year-old Sun will shrivel into a white dwarf in 7.8 billion years. Now astronomers say a dim red star south of the constellation Orion will outlive any other yet examined. "It actually will live for much longer than the current age of the universe—for literally trillions of years," says Sergio Dieterich, an astronomer at Georgia State University.
Read more at Scientific American.
Ken Croswell earned his Ph.D. in astronomy from Harvard University and is the author of The Alchemy of the Heavens and The Lives of Stars.
"An engaging account of the continuing discovery of our Galaxy...wonderful." --Owen Gingerich, The New York Times Book Review. See all reviews of The Alchemy of the Heavens here.
"A stellar picture of what we know or guess about those distant lights."--Kirkus. See all reviews of The Lives of Stars here.